Staff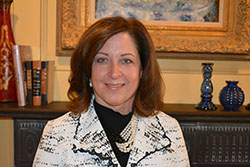 Jean

After being in the dental field for 15 years, I came to Dr. Bennett's office in 1994 not having any understanding of TMJ problems. I soon learned that this was a very unique niche in medicine. As a result of my experience here, I consider it a shame that dentists are not taught during their training in dental school how to treat this very complex problem. Training is important to me and I believe very strongly in education. I regularly attend meetings and trainings on TMJ and Sleep Apnea so I can assist people with their questions, both in our office as well as those that call or email.
Many insurance plans don't cover TMJ problems. I've been challenged to say the least in working to get patients reimbursed by insurance companies for their treatment. I have learned much from this experience and, as a result, have had the privilege of training other offices like ours in the area of TMJ insurance reimbursement. It has allowed me to meet new people and I have made friends all over the country.
Every day I am amazed at the transformation that patients experience between the time they walk through the door for their first exam, and when they come back for follow-up after beginning treatment. I love seeing their smiles and hearing their stories of how their lives have been changed!
I admire and respect Dr. Bennett for his integrity and his relentless commitment to remaining on the cutting edge of his chosen field.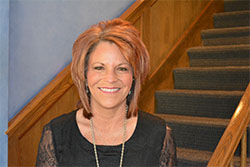 Celesta
I was a small business owner when I came to Dr. Bennett's office as a patient in 2003. I had suffered terribly for 20 years with what turned out to be a TMJ problem. My treatment progressed very well and I couldn't have been happier to be given a second chance at life. When the opportunity became available to work with Dr. Bennett in 2008, I jumped on the chance to be part of a team that was helping people get their lives back, just as it had done for me. It would be my pleasure to meet you and assist you in your recovery!
Call us today at 918-582-8651